FIFA Presidential elections has taken a significant twist with the Confederation of  African Football (CAF) refusing to support the candidature of Hassan Musa Bility  for the top job in World football.
Bility addressed the Executive committee of CAF in Cairo  on Thursday but was informed by the Continental body would not support his candidacy.  CAF said in a statement that Bility "had the opportunity to explain the reasons that motivated his decision to run for the FIFA presidency."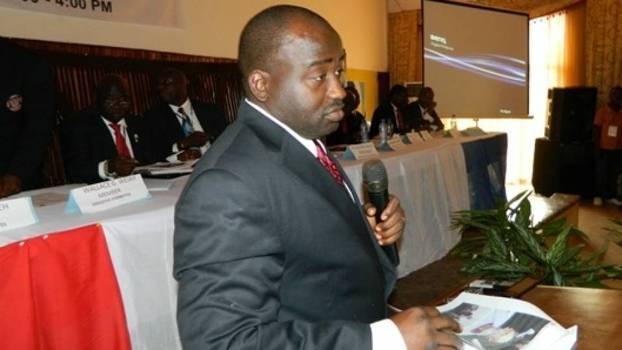 "After a fraternal exchange, full of sincerity and cordiality, the CAF executive committee decided unanimously not to give Musa Bility the support he requested… wishing him good luck in the continuation of his mission."
CAF says it will wait until all candidates are known before deciding who to support. UEFA President Michel Platini and  South Korea's Chung Mong-Joon have announced their intentions to run for the FIFA top job.
In an interview with the BBC, Musa Bility has not ruled out gaining support from the Confederation of African Football. "I'm privileged to have had the opportunity to talk to the entire CAF executive committee, to answer questions – concerns, admirations – all the issues that are wrong with football we discussed," he said.
"I did not go to get a unanimous vote. I was given an opportunity to explain and lay my platform. That's why I went and I'm happy I got it. There is a nomination process going on and the door for other people in African remains open. Until that door closes CAF cannot unanimously support me.
"CAF is the continent's body and it has to listen to and review all options. It has to wait until the close of the nominations and then assess all the candidates before it makes a decision.
All candidates, must submit written nominations of at least five (5) Associations / Federation not later than October 26, 2015. Elections for the FIFA Presidency will be held at a FIFA Congress on February 26, 2016.
By: Jammeh E.K. Bojang