E
xpectations were rife that a left-wing candidate would emerge from the anti-Blatter camp for the FIFA Presidency but most of us never expected a former International midfield Player with little or no experience in football administration to join the race.
When the news came out  that David Ginola will take on Joseph "Sepp" Blatter for the FIFA Presidency on May 29, it was seen by most as a publicity stunt. Ginola (47), who had a very successful career with English league clubs (Newcastle and Tottenham) announced his candidature and plans at a hastily arranged news conference in London this morning.
Reports have it that his candidature is supported by an Irish betting firm in conjunction with the Change FIFA pressure group. Ginola claims to be the fans' choice to bid for the most powerful position in World Football.
It could be recalled that David Ginola served as an ambassador for England's failed bid to host the 2018 World Cup and that was the only time that he was close to the corridors of power. There is a strong possibility that his candidacy could be derailed before it even gets off the ground.
It is very debatable if the Frenchman will qualify to contest against Blatter, Ex – FIFA Deputy General Secretary Jerome Champagne, Prince Ali bin AL-Hussein of Jordan and may be, the Chilean Harold Mayne-Nichols who is yet to announce his candidature.
The Election rule for the FIFA Presidency clearly states: "The candidate shall have played an active role in association football as a board member, committee member, referee and assistant referee, coach, trainer and any other person responsible for technical, medical or administrative matters in FIFA, a Confederation, Association, League or club or as a player) for two of the last five years before being proposed as a candidate. The candidate shall present declarations of support from at least five member associations."
Furthermore, all candidates have until January 29 to present written support of a minimum five (5) Member Associations – and must have actively been involved in football for two of the past five years.
Since his retirement, Ginola has been working as an international pundit for radio and television which raises the question as to whether he can fulfill the requisites for joining  the race to unseat Blatter on May 29.
In a message on his personal website, Ginola said FIFA needed a fresh injection of "transparency, democracy and equality."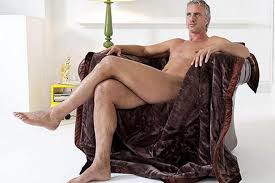 To his fans, he said: "I am standing because, like you, I love football. Whether you are on the terraces or on the pitch, we all know that the FIFA system isn't working. The game needs to change but I can't change it on my own. I need you to stand up and change it with me. I need you in my team."
But what is certain and therefore unfortunate for Ginola is that fans don't vote for candidates for the FIFA Presidency. Suggestions that Ginola's candidacy is more than a spoof were substantiated when Team Ginola campaign video revealed that he was paid  £250,000 fee by Paddy Power. With the slogan "Rebooting Football", the campaign is also asking fans to make donations to help raise £2.3m via a crowd-funding scheme.
"The truth is that changing the game costs money so we need your help to raise the £2.3 million to fund this campaign. Paddy Power has already kicked in a substantial donation but if you donate however much you can, we'll hit our target in no time," fans were told.