With the numbers of new Ebola patients dramatically lowering in Liberia, only eight new infections reported from December 29 to January 4, 2015, the Liberian Football Federation has announced the resumption of football matches "with immediate effect," marking a historic milestone in the country's fight against the deadly epidemic which has killed about 3,471 people in Liberia.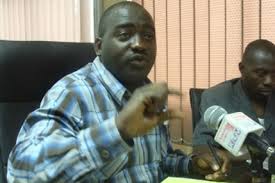 Musa Hassan Bility, President of the Liberian Football Association announced that football activities would restart in conformity with an announcement by the Liberian Government that schools would reopen in February for the first time in six months. Mr. Bility urged players keep in mind the preventative measures to halt the spread of Ebola.
In July 2014, The Liberian Football Association cancelled all footballing activities in the country early in the battle against the disease when only 127 deaths had been recorded, with the authorities and football stars such as George Weah helping to raise awareness of the threat.
FIFA, working in conjunction with the United Nations, provided aid to the Countries worst affected by Ebola, including the use of its solidarity fund to support the Member Associations of Sierra Leone, Liberia and Guinea. In Liberia, FIFA offered the use of the new stadium in Monrovia for two Ebola treatment centres crucial in the battle against the epidemic.
In an interview in September, FIFA President Sepp Blatter said that, "thanks to the continuous fruitful and fundamental collaboration between FIFA and the United Nations, today we can use the power of football to combat the Ebola epidemic. To allay any concerns regarding the impact of the treatment units on the recently installed pitch, FIFA has also proposed to cover the costs of any damage."
Predictions as to the potential scale of the disaster, based on the evidence of early infection rates, have failed to materialise. This is not due to the introduction of new drugs or vaccines, which are only just being put on trial but to an effective medical and humanitarian response, including isolation and care of patients including providing adequate hydration and nutrition, contact tracing and management, safe handling of victim's bodies and safe burial, the setting up of a Co-ordinating Incident Management System and intensive public education.