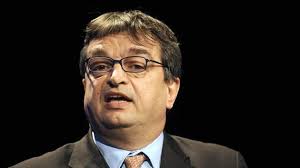 Jerome Champagne former Deputy General Secretary and now candidate for the FIFA Presidency has confirmed that  he will not withdraw from the contest now that Prince Ali Bin Al Hussein announced yesterday that he will run as a candidate for the FIFA Presidency on May 29, 2015. Mr. Champagne has called on the Jordanian to unveil his manifesto.
The Frenchman Champagne was the first to announce his candidature almost a year ago with several expositions addressed to the FIFA Member Associations on how to improve the image of FIFA and Football as a whole. "Of course not, I'm the only candidate to present a detailed programme," said Champagne when asked if he would now withdraw.
Once Prince Ali's candidature was announced, Jerome Champagne said in a BBC radio interview: "We need to know what is his programme beyond thundering slogans without any concrete explanations. I've been a candidate for a year now, I've a concrete platform, I've exposed everything".
"Why is he running? Who has pushed him? What is his ambition? Last year he lost the election in Asia, so if you don't have a base in your own region and own continent how can you be expected to be elected at the world level?"
The Presidential hopeful Champagne welcomed Prince Ali for joining the race saying "We want a fair democratic debate so we need more than one candidate and I hope more candidates will surface. I have always been an advocate of a pyramid in football that should be based on democratic principles with more than one candidate…"
Michel Platini President of UEFA has been increasingly critical over how FIFA has been run under Sepp Blatter who will be running for a fifth term at the FIFA Congress in Zurich on May 29, 2015.  Champagne says Platini should have been bold enough to join the fray himself instead of hiding behind his popularity at UEFA. "I am in the race in spite of what other people were saying at the beginning. Now we have a third candidate and Platini didn't have the courage to stand."